Virtual assessment centres
Possible applications
Field of application:
Recruiting, potential analysis, HR development
Target group:
Professionals and managers, experts, junior staff, sales, project management (product owners, scrum masters)
Unlock your digital potential
Recruitment increasingly involves digitalised processes. Technology is becoming an important asset in what is actually an interpersonal process. What used to be possible only in person, we can now do digitally. Let us show you that you don't have to give up interactive live assessments in this process.
Together we can virtualise all the essential steps of an assessment centre and arrange the cooperation according to your framework: from the digitalisation and technical implementation of existing processes to the organisation of an assessment centre tailored to your job requirements. This way, we achieve the highest scalability and process transparency, flexibly aligned with your greatest needs.
Taking your vision into consideration, we can design all or part of the digital live assessment centre, organise deadlines, virtual meeting rooms and roles, schedule and administer the process and provide you with a valid basis for your HR decisions. Your recruiters' workload is kept to a minimum. We use your technical infrastructure as a basis for the joint central meeting room and build on it with our tools. With our virtualised environment, implementing an assessment centre becomes just another routine task for you.
We have developed a workflow for our customers that allows all the typical tasks of an assessment centre to be carried out digitally from any location:
Case studies
Role plays
Presentation tasks
Interviews
Assessments
Other behavioural formats
In our digital solution, we also rely on a diagnostically conclusive method mix that has proven its worth over many years. This way, we guarantee tasks that you are familiar with and produce results you appreciate – all as a digital solution.
And this is how it works
Internal and external observers, participants and a moderator have their own online workspaces. There is also a common web call meeting room for the presentation and discussion of the results, to which all participants have access. In addition, we organise a secure work session room for the participant to prepare and process tasks in, and separate workspaces for the observers.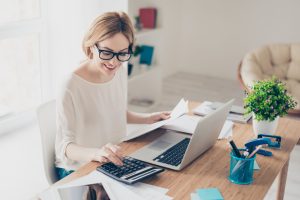 The actual assessment centre process is therefore pretty much the same. All practice formats can be seamlessly worked through and deliver valid decision-making guidance. Applicants process tasks in a protected digital workspace at home, while observers are able to fully evaluate the applicants' performance via screen sharing and webcam. At the same time, we ensure the integrity of the tasks via the ELIGO setup. This way, the assessments individually tailored to your job requirements are protected from duplication.
Technical requirements & security
All you need is internet access as well as a PC with a camera, microphone and speakers. Our service team conducts a technical check beforehand with all participants to ensure security and ease of use.
You get a full range of assessment options thanks to the:
Secure workspace for participants to process their tasks
Secure workspace for observers to discuss and evaluate the process to date
Common discussion room for presentation of results and discussions between the participants and observation team
How do users find the process?
What about the candidate and recruiter experience? Our experience shows that remote assessment centres are a good alternative to face-to-face assessments. What's more, certain formats such as role plays even have a positive effect on the assessment experience in their digitalised versions:
Usability: configuration instructions and technical checks done by our recruitment team in advance ensure confidence in the setting and its functionality
Acceptance: conducting the assessment in a familiar environment increases the feel-good factor
Confidence: thanks to our professional role players, the participants find the setting more natural than an in-person AC. When observers switch off their webcam, they no longer loom as large in the applicant's mind.
Add-ons & options
Observer and role player coaching
Moderation
Option to book scalable HR services covering professional role players, assistance tasks & appointment coordination
---
Interested in more information on Virtual assessment centres?
Arrange a free meeting with one of our consultants and get more information, demo access to our services, features and result management, all tailored to your use case!