Our centre assessements for your recruiting and HR development
Possible applications
Field of application:
Recruiting, potential analysis, HR development
Languages:
Up to 25
Target group:
Universal, from trainees to professionals
Find more candidates faster than others and make the right choices
Online assessments are a proven tool for swiftly obtaining comparable information about your applicants. What's more, you can increase your applicant pool by detecting potential. And all this with lower HR costs for you since our online assessments compile results for you in real time. These allow you to see how well a candidate's qualities and skills match the tasks and requirements of a specific position:
Expand your applicant pool by revealing potential that CVs don't show
Save time by finding the right employees for you in a fast and appreciative process
Obtain results that give you an objective and fair decision-making basis for comparing candidates
It's that simple: three steps to your assessment
1. Define the requirement profile
Our experienced consultants work with you to determine what your applicants should bring to the table to perfectly match your requirements.
2. Select the test package
Together we choose the scales and features relevant to you. You can select between pre-configured or individually compiled test packages.
3. Get started
We provide access and helpful information to get you started. A personal consultant and our in-house support team are always there for you.
Online assessments fit easily into any workflow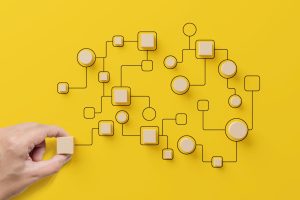 Our online assessments are easy and quick to use. Whether your recruitment is predominantly offline, exclusively digital or multi-level – thanks to our experience and technical know-how, we can quickly and efficiently implement online assessments for you in any environment. You can manage your applicants and their results with our PERLS® DUO Work frontend or have the data transferred via interface to your own applicant tracking system.
Whichever decision you make, we always work in accordance with the DIN 33430 and ISO 27001 quality standards and accompany you before and after go-live. A personal consultant and in-house support are there when you need them. Our promise: ELIGO's assessments are an easy-to-use tool that allows you to make informed and qualitative decisions quickly.
Making data profitable for you
Each online assessment delivers you:
Real-time results: Individual and comprehensive evaluations for decision-making provided in a well-structured PDF format or as a report that can be exported for further processing
Flexibility for any workflow: Manage your applicants and access results easily with our frontend or via interface
Opportunities to give back to applicants: Offer optional feedback PDFs or use modules & features to convey a personal message, such as image videos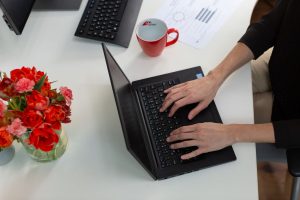 How you benefit with ELIGO: We have been developing the content and technology for our assessments for over 20 years. Founded as a spin-off of the Ruhr University, ELIGO offers an abundance of experience, flexibility and data that you can put to profitable use. Our DIN 33430-licensed psychometrics team draws from our large, constantly growing database, which we have built up over the last two decades during many implemented projects and 1,000,000 assessments per year.
We develop the tests according to a modular principle. With 130 scales, we offer you a particularly large selection of tried-and-tested procedures from which you can choose the test modules that best suit your target group in terms of content, difficulty and emphasis. These also include customised knowledge tests, forms and assistive assessments.
You can view the results of the online assessments individually for each participant or across the board. This gives you the option to combine the data at any time so that you can make informed decisions and, above all, feel confident.
Predict professional success quickly and accurately
Successful recruiting is all about predicting a candidate's career success as best as possible during the application process.
In our video, we demonstrate the accuracy of online assessments compared to other HR approaches and outline the certainty you gain when you combine them with other methods. So that you can quickly select the right individuals without overlooking those with the most potential.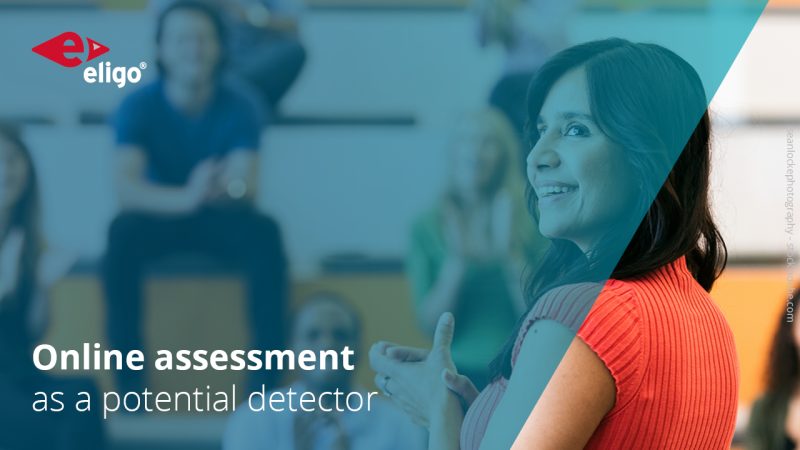 Start the video
Online assessments are a simple and effective step towards digital transformation
Recruitment increasingly involves digitalised processes. Technology is becoming an important asset in what is actually an interpersonal process. Yet the transition to a digital approach can be a major challenge for a lot of companies.
ELIGO has specialised in virtual HR solutions for many years. We react flexibly to different technical requirements in companies and know how important it is to involve all stakeholders in transformation processes.
Our goal is to equip you with online assessments that serve as a digital tool, offering many advantages over offline recruiting methods. All this within a workflow that fits your company and maintains a human-centred approach.
Act now to future-proof your recruitment process. With ELIGO as an experienced partner at your side, you're well on the way.
More than a test: attract job seekers quickly with a platform that adds value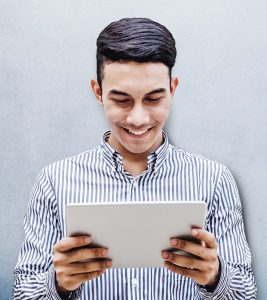 Recruiting is not a one-way street. Applicants appreciate receiving feedback and want fast, transparent and meaningful assessment processes. This is very time-consuming for you, however. As a company, you also need to be faster than others in finding candidates.
That's why we offer our assessments via our platform PERLS® Duo that creates real added value for your recruitment and employer brand through the following "attract & brand" options:
---
PDFs providing individual feedback in real time ensure speed and transparency while demonstrating appreciation for candidates' efforts
Integrated videos offer an attractive job and company preview that generate interest in the vacant position
Customer-specific cultural fit, interest and knowledge tests make the application process a way for each party to get to know each other better
Exercise sections build confidence
Personalised templates for automatically sent emails enable a fast, consistent and personal approach
Flexible employer branding options create recognition value for your employer and company brand
Try it yourself!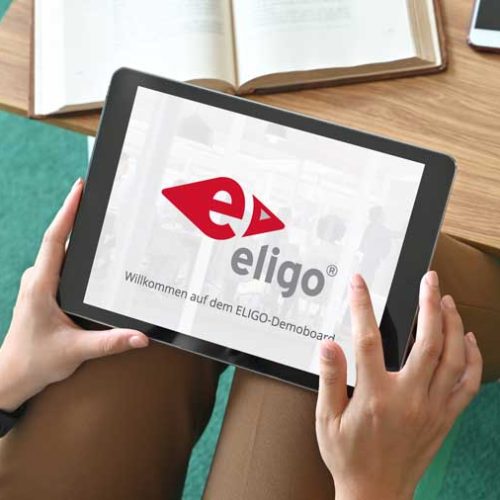 Get an idea for how our tests are integrated into the platform PERLS® Duo so as to inspire talented people to apply for your vacancies. Want to know more? Schedule a free meeting with one of our consultants and get demo access to assessments, features and result management tools relevant to your specific needs.
Start the demo
---
Interested in more information on Online assessments?
Arrange a free meeting with one of our consultants and get more information, demo access to our services, features and result management, all tailored to your use case!