Possible applications
Field of application:
Recruiting
Target group:
Universal, from trainees to professionals
Gain greater comparability with standardisation
Interview is one of the most popular tools for recruiting and HR development. In a study by Armoneit et al. (2020), 73 % of companies use interviews as part of their recruiting process. It's essential to conduct interviews in a structured and standardised way in order to receive information for fair, objective and reliable decision-making.
This means defining the requirements for a position in advance so that it is clear which competencies should be observed in the interview. Relevant questions and behavioural anchors are then specifically developed for these characteristics. With their help, it is possible to assess how strongly a characteristic is developed in an applicant.
On a scale of one to five, a box is ticked to indicate whether the desired behaviour was clearly evident (5) or not evident (1). Gradations in between are also possible. A combination of a question and behavioural anchor might look like this: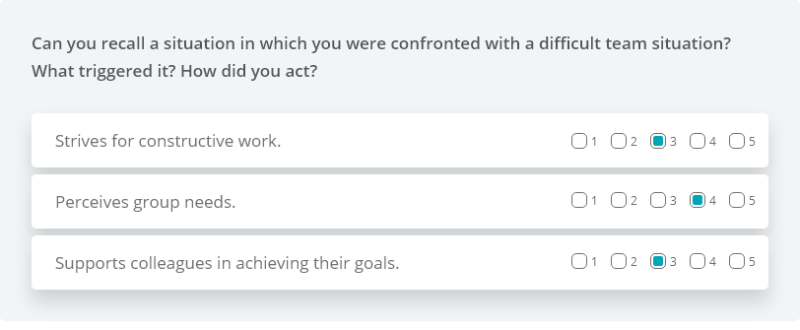 We take care of the design, implementation and training
ELIGO designs structured interviews in accordance with DIN 33430. On request, we can assign consultants to conduct the interviews with your candidates. We also offer observer coaching and training for your HR professionals.
Combine interview guidelines with online assessments
We can create a structured interview guideline in real time that reflects the individual results of the online assessment. The guideline is available immediately after the assessment is completed. Depending on the results, questions are selected from a standardised question pool. This allows both you and the job applicant to determine how well the job and skills match.
The predictive value of a structured interview and online assessment is particularly high. We explain why briefly in this video: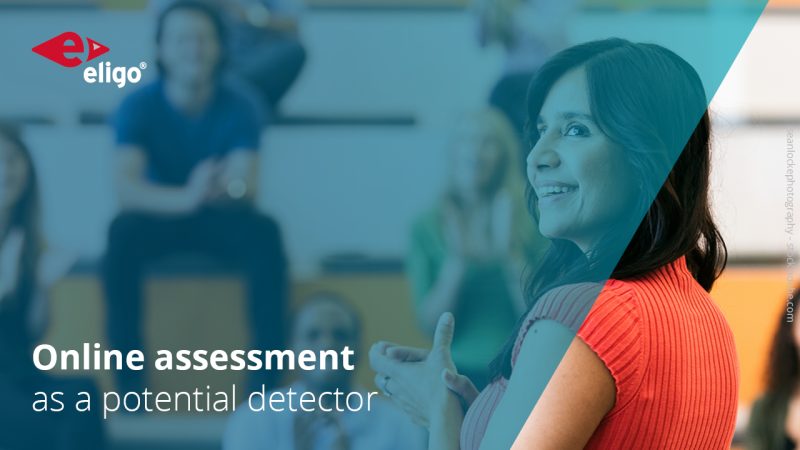 Start the video
Add-ons & options
Interview guideline design
Combined use of an online assessment and automated interview guideline
Conducting interviews (virtually, by phone or on site)
Training for your HR professionals
Observer training according to DIN 33430
Scalable HR services for assistance tasks & appointment coordination
Book recommendation for your professional interviews
Do you want to bring the accuracy of your interviews to the next level and learn more about digital trends in HR? Then the German publication "Diagnostic Interviews: Standards of Professional Interviewing "is exactly the read for you.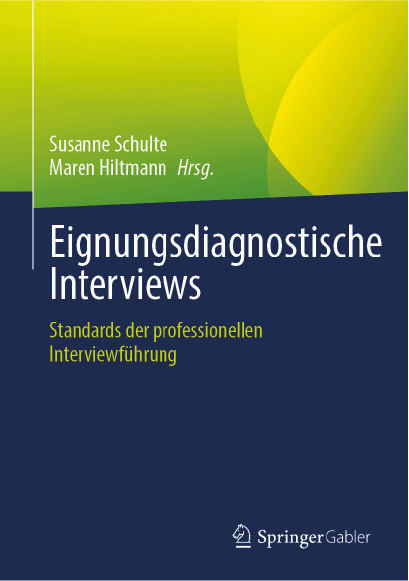 Your take-aways:
Draw valid conclusions and get an even better picture from interviews.
Design interview processes: everything for higher validity and a good candidate experience.
Keep up with digitalisation and AI in HR.
Tank up knowledge from case studies on pilots and top management.
Whether for potential analysis, staff selection or development – you can make your decisions more confidently and work more efficiently with standardised interviews.
Order the book now
---
Interested in more information on Interview guidelines?
Arrange a free meeting with one of our consultants and get more information, demo access to our services, features and result management, all tailored to your use case!