Assessing the cultural fit of candidates
Possible applications
Field of application:
Recruiting, onboarding
Target group:
Universal, from trainees to professionals
Choose job seeker who are good fit for your organisation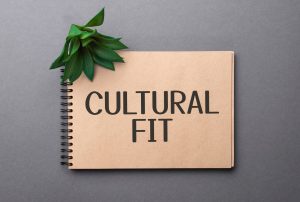 Cultural fit is a measure of how well the values of applicants match those of a company. Values are norms, goals, ideas, behaviour and expectations with which both sides identify. The greater the overlap, the better the cultural fit. A high cultural fit contributes to positive long-term cooperation and can lead to greater employee loyalty and satisfaction.
---
Here's how it works
We help develop the right cultural check in direct dialogue with you based on your corporate identity and situations relevant to your corporate culture:
Your daily business situations
Customer-specific matching algorithm
You can offer a risk-free and anonymous cultural fit check to potential applicants even before they apply for a job.
Possibillity of use in tandem with online assessments
Combine skills, potential and cultural fit. The online assessment provides you with in-depth information about the person-job fit, while the cultural fit broadens the perspective to include the person-organisation fit.
Add-ons & options
Combined with online assessments
As a stand-alone solution on your career pages
---
Interested in more information on Cultural fits?
Arrange a free meeting with one of our consultants and get more information, demo access to our services, features and result management, all tailored to your use case!