10 years of cross mentoring and ELIGO potential analyses
Launched back in 2005, the Cross Mentoring Programme is aimed at women from the Austrian Federal Service who want to explore their career options and are open to new perspectives. It serves as a springboard for leadership positions as well as a space for encouragement and promotion. ELIGO has been supporting this wonderful project by providing participants with potential analysis since 2011.
Mentors support the participating mentees, who receive extra guidance through self-managing peer groups and organised side events. The common goal is to recognise and leverage one's full potential. To mark the 10th anniversary of our cooperation, we met virtually with the head of the programme, MR Dr. Sabine Piska-Schmidt, and a participant from 2020, Dr. Alexandra Hofbauer. In our conversation, we discuss the current goals of the programme, the needs of the mentees, changes to the programme in the last 15 years and the ongoing cooperation with ELIGO.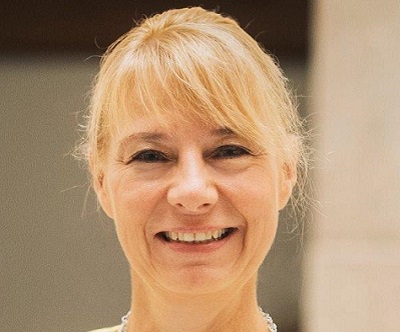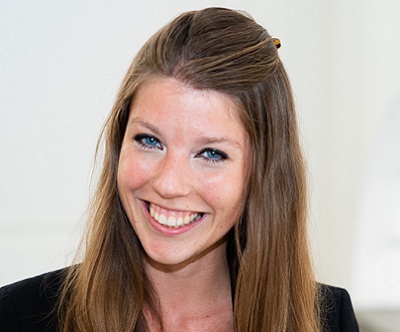 Interview
ELIGO: Dr. Piska-Schmidt, what are the goals of Cross Mentoring Programme?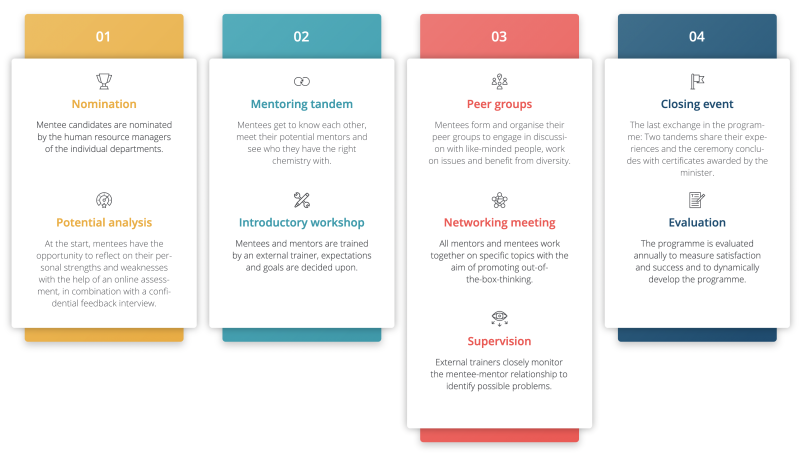 Sabine Piska-Schmidt: The first goal is to encourage more women to aspire to leadership positions and to boost their personal development. The idea is to think outside the box and show them career opportunities they may not yet be aware of. For years, our section has been using gender controlling to monitor the percentage of working women in general and in leadership positions specifically, and we see that the proportion of women is continuously increasing. The increase is not primarily driven by the programme, but it serves as an important impulse.
Another goal is to strengthen the mentees network. Men, now as in the past, have an easier time building networks than women. That's why we specifically support the mentees by introducing them to other departments and their points of view. Many mentors bring their mentees to events and thus establish contact between their own network and the mentees. We also use an online platform for networking, where mentees can find profiles of their colleagues from other departments. This way they can have an overview of their skills and, for example, exchange ideas on professional topics. Each year the mentees gain access to around 100 experts, who they otherwise wouldn't have met.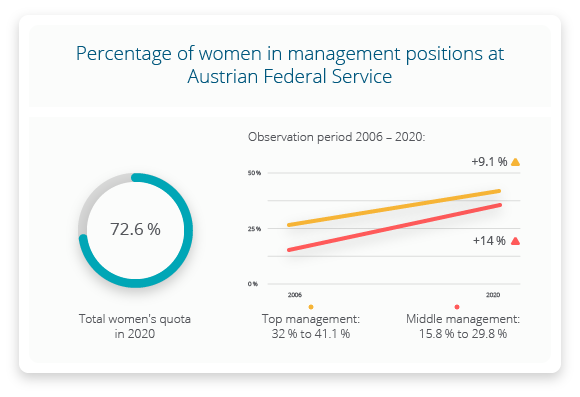 ELIGO: Dr. Hofbauer, you have completed the 2020 programme. What was your motivation for participating?
Alexandra Hofbauer: I first heard about the programme from a colleague who selects the participants from our department. Another colleague reported about the programme at a management training course. I was very excited by the insights into other departments, the experience exchange with colleagues of the same age as well as the feedback from experienced managers. These aspects appealed to me directly and aligned with my desire to develop personally.
ELIGO: Has the composition of the mentees changed over the years, Dr. Piska-Schmidt?, Dr. Piska-Schmidt?
Piska-Schmidt: The mentee group has always been very diverse. There are colleagues who have only been in the federal service for 2-3 years, but also those who have been around quite a while. Sometimes the departments that have not participated in the programme for a long time reapply again. As a result, there is a very broad spectrum of needs.
We notice that, unlike in the past, younger mentees receive more support from their partners in the household and with parenting. In addition, mentees who become pregnant during the programme return to work much sooner. In these cases, the programme can offer them great support and show role models of what returning to work can look like, and how they can continue to advance their career. Mentors who have already gone through this process can encourage mentees in these situations and show them ways to balance children and a career. This support system keeps the shift relatively small. In recent years, we have also noticed shifts in society. The desire to have children is being postponed. Younger women were not pursuing their careers as much a few years ago as they are now. They have very strong aspirations for their careers and want to establish themselves professionally at an early stage of their lives.
ELIGO: Are there any topics that are particularly relevant at the moment?
Piska-Schmidt: The topics "How to Lead", "Self-marketing" and also "Saying No" are becoming increasingly important. Especially during the lockdown, it became obvious that many women were exposed to a double burden of career and homeschooling. However, it ultimately comes down to the innovative strength of the mentees during the final topic selection in peer groups and side events.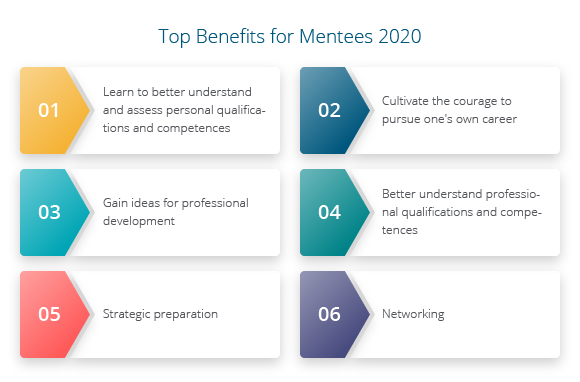 ELIGO: In your view, what is the significance of potential analysis for the programme, Dr. Piska-Schmidt?
Piska-Schmidt: The mentees benefit greatly from the potential analysis. The online assessment has been the starting point of the programme for several years. It has proved to be a good idea to carry out the assessment, including a reflection and a feedback meeting, right at the beginning. This way, the mentees begin the programme with concrete reflections and ideas about their own competences. We encourage them to have the feedback discussion before the kick-off event, so that they are more aware of what kind of mentor they are looking for. ELIGO carries a certain responsibility to ensure that the mentees get off to a good start in the programme. And it works very well indeed.
ELIGO: How did you feel about the potential analysis as a participant, Dr Hofbauer?
Hofbauer: The feedback session was really great. The trainer was wonderful because she approached both the circumstances and the result in a very personal way. You really learn a lot about yourself, and the conversation was a great support in interpreting the results.
ELIGO: Such a potential analysis brings a new perspective. Which results were surprising for you?
Hofbauer: The results on "Employee Orientation" and "Commitment". The questions did not always reflect my point of view, so the results were quite different from what I had expected. The feedback discussion with the trainer was particularly helpful in clarifying these ambiguities. That's why I found self-perception very valuable. Normally, you don't think about these issues and it's good to change your perspective.
ELIGO: Could you briefly describe from your perspective how you experience working with us? What aspects come to mind when you think of ELIGO?
Piska-Schmidt: Professionalism, reliability, flexibility. We evaluate the programme regularly and everyone is highly satisfied. In 2020/2021, 91 % were very satisfied with the administration and technical support. The feedback meetings are also always very well received. Some participants get a little irritated during the feedback sessions when they are told things they don't want to hear, but the trainers are always very good at picking up on this. Overall, we have very positive feedback from the mentees, which also reflects our cooperation with Ms. Hiltmann. It's a very high level of professionalism, I have to commend ELIGO very, very highly for that.
ELIGO: Which mentee stories have particularly stuck in your memory because they exemplify what the programme can achieve, Dr. Piska-Schmidt?
Piska-Schmidt: There are several wonderful cases of mentees who have gone through the programme to return later as mentors. This shows how convinced these women are about the programme. Some mentors have been with the programme for 10 years or more. There are also mentees who were encouraged to graduate, complete their studies and apply for a management position. In the end they actually got the job. These instances always make the mentors very proud. There are really many wonderful examples of courageous women who take careers into their own hands and find the time, even in their private lives, to complete this programme, in addition to their normal working hours. A great achievement, I must say.
ELIGO: In conclusion, let's take a look into the future: When you consider the next 10 years, what do you wish for the programme?
Hofbauer: Naturally, that the programme will still exist in 10 years and that it will continue to grow. Having more female mentors would be also great. An older gentleman has probably experienced other challenges or simply hasn't faced some of them because he had different perspectives and opportunities. Young female leaders are particularly good role models for women because they strengthen self-confidence and enable a slightly different exchange.
Piska-Schmidt: I have personally never dared to dream that I would accompany this programme for so long, since 2007. The interest in the programme is as strong as ever. We have 100 participants again this year, 50 mentees and 50 mentors. My great wish would be to maintain this dynamic and that we keep reinventing the programme and take it to the next level. Continuous development is my biggest goal. I also hope more mentoring programmes will be launched. There are so many needs and we are also developing at an insane speed. Demographic change is a big issue everywhere these days.
ELIGO: And regarding the cooperation with ELIGO, are there any aspirations?
Piska-Schmidt: I hope that the cooperation with ELIGO will continue to be as flexible and dynamic as it is. For example, ELIGO has shown great flexibility by switching to video-based feedback sessions on short notice. This way, both sides learn from each other what's possible.
Dear Dr. Piska-Schmidt Dr. Hofbauer, thank you very much for your time and this wonderful conversation.